Our Pet Focus
Thank you for helping us give the gift of family.
With your purchase of BISSELL products, BISSELL Pet Foundation helps bring furry family members home. Thanks for helping save 212,000 shelter pets… and counting. Watch Fynn's pet adoption story.
BISSELL Pet Foundation
BISSELL Pet Foundation assists animal welfare organizations nationwide. This includes helping to reduce the number of animals in shelters and rescues through pet adoptions, spay and neuter programs, microchipping and foster care.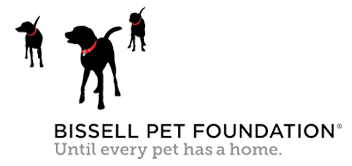 Learn More
"Everyone should experience the love of a shelter pet at some point and see how they can change your life." — Cathy Bissell
Event Recap
Empty the Shelters
Grand Rapids, MI   |   2019
Event Recap
31,342
Pets have been adopted from
Empty the Shelters events alone since 2016
Event Recap
BlockTail
Grand Rapids, MI   |   2019
We Came. We Saw. We Rocked!
Event Recap
Products for Pet Parents
Make a difference in your home and theirs.
No one knows pet messes better or loves pets more. That's why BISSELL is pet owners' #1 choice.* BISSELL® proudly supports BISSELL Pet Foundation® and its mission to help save homeless pets. When you buy a BISSELL product, you help save pets, too.
We're proud to design products that help make pet messes, odors and pet homelessness disappear.
*Source: The NPD Group / Checkout, B&M 12ME December 2018, sales among U.S. vacuum buyers who purchased pet supplies at least 4 times during this period.
Shop All Pet Products
Check Out Our Great Pet Products
Our Partnerships
BISSELL Pet Foundation's Partners for Pets program is designed to support shelters, rescue groups and spay/neuter organizations that are helping to reduce pet overpopulation across the United States.
Learn More
The BISSELL Clean Sweep Blog
Here at BISSELL, we're pet people—so naturally, Take Your Dog to Work Day is one of our favorite days of the year. But we don't save all the fun for just one day in June. Our office in Grand Rapids, MI, is dog friendly 365 days of the year.
Read More »
Finding a loving, forever home for every pet is the ultimate goal of BISSELL Pet Foundation. Sometimes our furry friends need a little extra help, and that's why we created EMPTY THE SHELTERS free adoption days.
Read More »